Water Filtration System/RO Water System/Salt Water Treatment System
Produktbeschreibung
Specifications
1.Super stainless steel
2.RO main systems
3.USA Dow FilmTec ro membranes
4.CE and SGS
    Water Filtration System/RO Water System/Salt Water Treatment System
Selling Point:
1, This RO water treatment machine adopts imported advanced PLC control with protecting and automatic
functions thus it is easy, stable and safe to operate, and even with low maintenance.
2, It is equipped with quartz sand filter, active carbon filter, security filter, DOW RO membrane and
Ultraviolet sterilizer to ensure the qualified output water which can directly be drunk, used for cooking
and applied for producing all kinds of beverages.
3, This machine is environment friendly, convenient and not covering too much space. The output water
capacity can be customized based on different requirement, from 1000L/H to 100000L/H and thus widely
used in many fields, such as households, schools, companies, factories, hotels, restaurants, hospitals, etc.
RO membrane working principle as below:
Reverse osmosis system is the best and most efficient method to transform undesirable water into clean,
healthy and tasty drinking water. The RO membrane is only 0.001 micron pore size, so it is able to filter the
harmful dissolved solids, like the heavy metal ions, bacteria, viruses, suspended solids, organics, etc.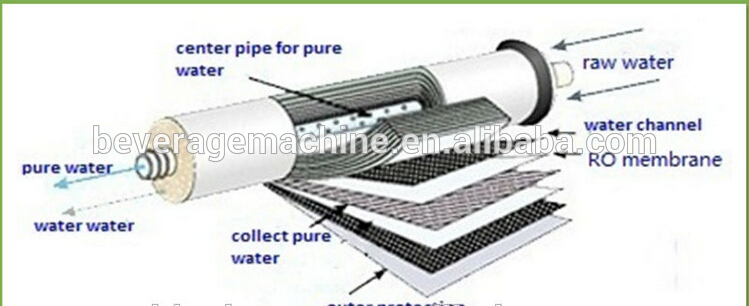 The  main  processing flow as below:
(Raw water tank)→(Flocculant dosing system)→Raw water pump→ Quartz sand filter→ Active carbon filter→(Softfilter or Antiscalant dosing system)→ Security filter→ High-pressure pump→ Reverse osmosis system→(UV sterilizer)→(Ozone sterilizer)→(Pure water tank)
Flocculant / Antiscalant/PH dosing system, Softener, UV sterilizer, Qzone generator, and other components are optional and customized according to the raw water quality and user's requirement.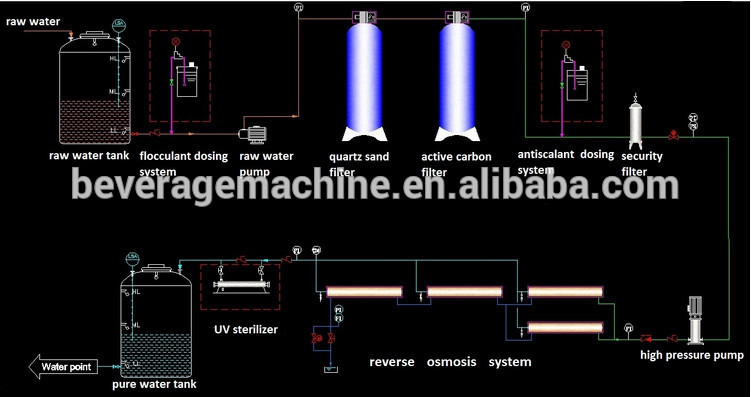 .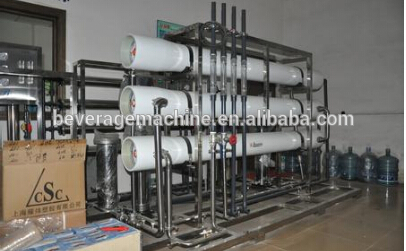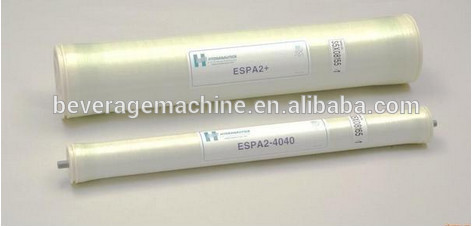 Second stage pretreatment (Carbon filter)
Activated carbon filters used to remove the pigment in the water, smell, a large number of chemical and biological organisms, reducing the residual value of water and pesticide pollution and other harmful pollutants. The structure of activated carbon filters and quartz sand filters, the difference is placed inside the strong adsorption capacity of activated carbon for removal by the quartz sand filter without the filter out organic material, adsorption of residual chlorine in the water, using water more than less than or equal to chlorine 0.1ML/M3, SDI less than or equal to 4, are strong oxidants chlorine, there are various types of membrane damage, in particular, reverse osmosis membranes are more sensitive to chlorine. In addition, the activation process, the surface of activated carbon to form non-crystalline parts of some oxygen-containing functional groups, these functional groups can have a chemical adsorption of activated carbon catalytic oxidation of bad news, to restore the performance, can effectively remove a number of metal ions in water.
Third stage pretreatment (Resin softener)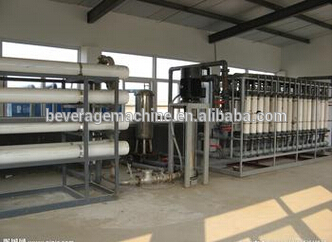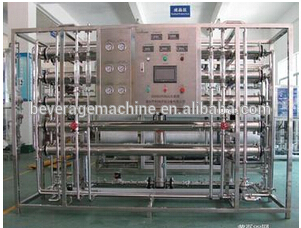 Cationic resin used for water softening, primarily to remove hardness of water. The hardness of water is a major calcium (Ca2 +), magnesium (Mg2 +) ion composition, when containing the raw water hardness ions through the resin layer, the water of the Ca2 +, Mg2 + was exchanged resin adsorption, and other objects at the same time the quality of the release of sodium Na + ions flow from the softener in the water is removed from the softened water hardness ions. So as to effectively prevent the reverse osmosis membrane fouling.System can automatically recoil, and so is red.
Fourth stage pretreatment (Micron filter)
Particle size in water to remove fine particles, sand filters can remove very small colloidal particles in the water, so that the turbidity reached 1 degree, but still per milliliter of water for hundreds of thousands of particle size 1-5 microns colloidal particles, the pressure on this filter to remove water after the particle size of 100 microns or less in small particles, to further reduce the turbidity, to meet the next process of the water requirements of the protection of the next long-running processes.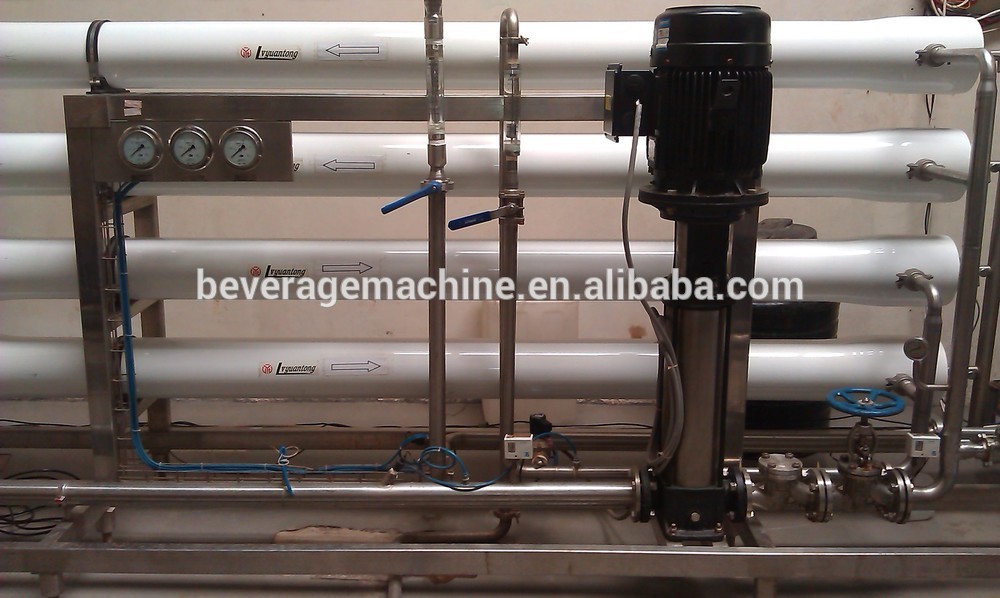 RO system
Using reverse osmosis technology for desalination, reverse osmosis membrane was only 0.001 micron pore size, can be harmful to remove dissolved solids and bacteria, viruses, etc., desalination rate of more than 99.6 percent, in line with national standards to produce pure water, the host section contains the security filter, high-pressure pump and reverse osmosis membrane, security filters for the fourth grade and above pre-treatment systems, high-pressure pump is the host of one of the core equipment for the reverse osmosis membrane elements to provide sufficient pressure to overcome the penetration resistance to pressure and run to meet the needs of a device to achieve the rated water.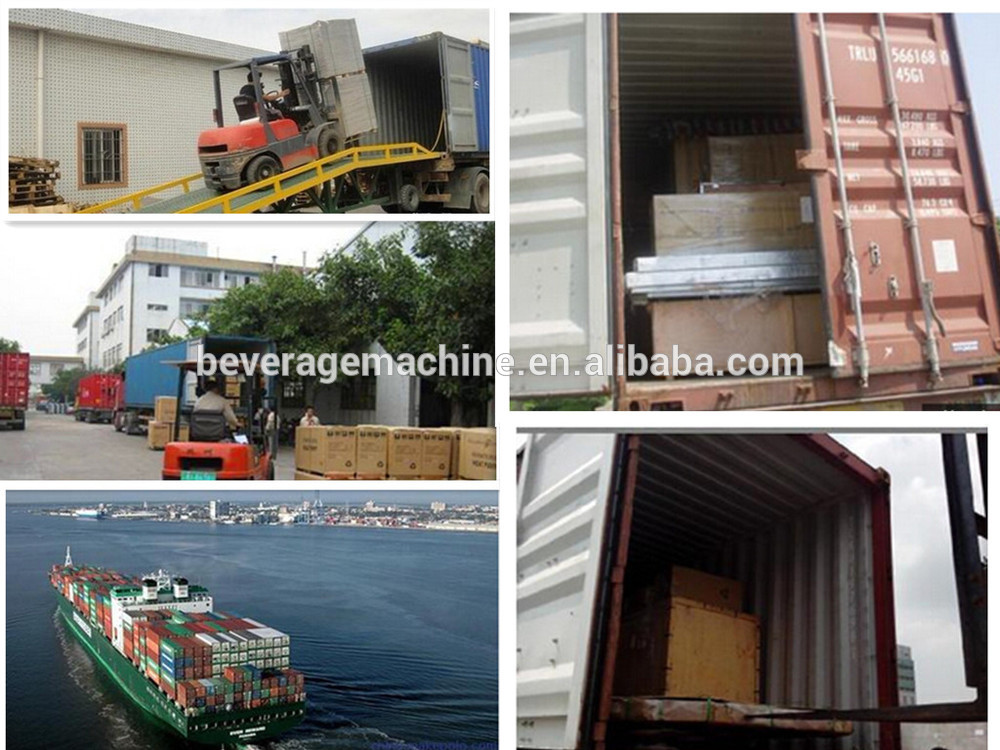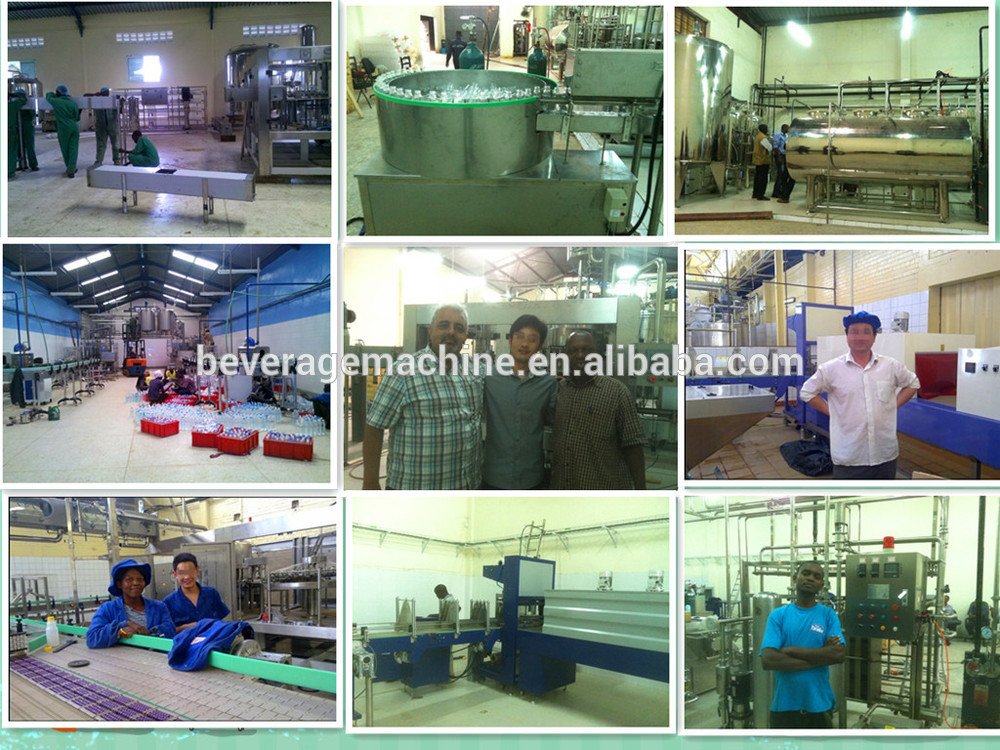 1. 2 year's quality guarantee 
 2.Our techncians are availble to go to customer's plant for installation,trial run and free       trainning
 3.24hours technical support by e-mail or by camera video tools
 4.spare parts are available by courier at any time if neccessary
 5.manual books and detailed Videos are available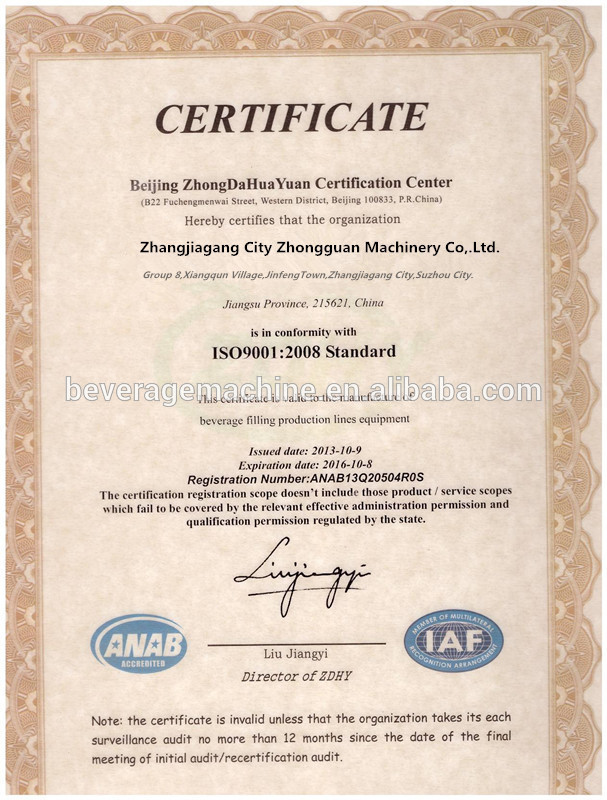 Payment term:
Via T/T,L/C
30-50% as desposit,50-70%as balance sent after finished produce the machines. 
We strictly manufacture and manage according to IOS9001:2000 System.And we sincerely welcome customers all over the world vist our company,or browse,visit our website.Any requirement,please contact us via E-mail,we will provide beat service for customers
Produktgruppe : Wasseraufbereitungsmaschine